LEADER AND EXPERT IN BANCASSURANCE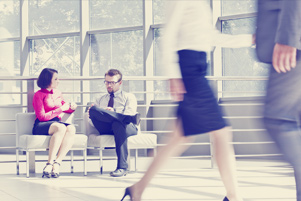 Our activities are guided by the following values:
innovation
,
professionalism
and
efficiency
.
As an innovator and expert in bancassurance we set new trends and actively influence the shape of the market. We specialise in insurance policies connected with financial products, closely cooperating with the Polish financial sector, including leading banks and a large group of financial agents.
Potential of product innovations
Specialised team of experts creates new products which provide our clients with real protection in many areas of life.
A comprehensive range of products with easy implementation combined with far-reaching availability in thousands of branches throughout Poland represent our key advantages.
Our specialised portfolio focuses on products from the bancassurance segment, attached to mortgage and consumer loans, credit cards and bank investments as the following:

financial insurance policies;
property insurance policies;
personal insurance policies;
life insurance policies;
insurance policies for SME;
guarantees and euro guarantees.

We successfully create and implement original investment strategies in the market. Our clients use over one hundred and twenty insurance capital funds (ICF) based on Polish and foreign investment funds.
We grant guarantees to the largest Polish tour operators and we are one of the most prominent companies in the tourist insurance market. We sell our products in an expanded network of travel agencies
Our practices and products are actively adjusted to the dynamic and changeable market.


Professional since ever
Partners selling our products are constantly improving their skills via our technologically advanced e-learning platform which enhances traditional sales support methods in branches.
Since 2001, we have held the prestigious European Banking and Insurance Forum, a place for dialogue and exchange of experience in the bancassurance sector.
The key factor of our development strategy is to look after our clients' business. As an important entity in the bancassurance market, Europa was actively involved in creation of three Recommendations of Good Practices in Bancassurance which state clear rules as to the relationship between insurance company, bank and client. These rules were prepared in cooperation with the Polish Chamber of Insurance and the Polish Bank Association:

I. Recommendation for good practices in the Polish bancassurance market for protective insurance policies sold in connection with bank products.
II. Recommendation for good practices in financial insurance policies sold in connection with bank products secured by mortgage.
III. Recommendation for good practices in the Polish bancassurance market for insurance policies incorporating elements of investment or savings.

In September 2013, Europa Life Insurance made the decision to adopt the Recommendation of the Good Information Practices whose key element is voluntary implementation of the ICF Product Charter, created by entities within the Polish Chamber of Insurance.


Effective in operation
We are one of the top companies in the Polish insurance market.
Our vision of growth is precise and based on efficiency, dynamic development and by gaining constant advantage over the competition.
Our results are excellent. This allows us the opportunity for the systematic development of new product ranges for the most demanding clients and the implementation of efficient solutions for the distribution of products.